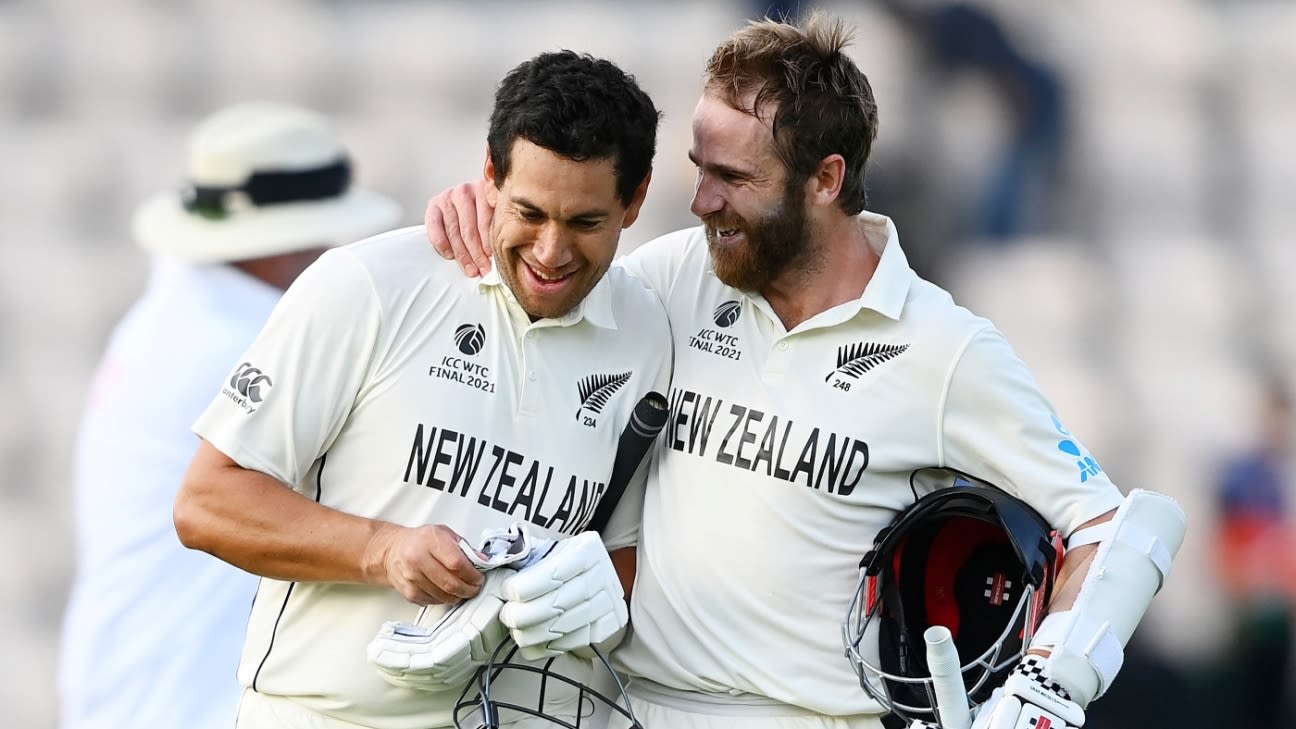 Report
Taylor and Williamson calmly take the side home after India's collapse
New Zealand 249 (Conway 54, Williamson 49, Shami 4-76) and 140 for 2 (Williamson 52*, Taylor 47, Ashwin 2-17) beat India 217 (Rahane 49, Kohli 44, Jamieson 5-31) and 170 (Pant 41, Southee 4-48) by eight wickets
Even the England weather couldn't summon enough cruelty to break New Zealand hearts once again. Two years after they lost out on the ODI World Cup without actually losing the final, glorious late-evening sunshine saw New Zealand through to their first world title, the inaugural World Test Championship. It was well past regulation closing time on the reserve day, the sixth of the match, which featured only three-and-a-half days of actual cricket because of bad weather.
But what cricket it was. Two absolutely high-quality sides in extremely difficult conditions for batting combined to produce a thrilling contest of cricket in such little time. New Zealand needed to be highly efficient, consistent and skillful if they were to have a chance of winning this, and they managed it just in time.
New Zealand began the final day – on which the ICC guaranteed 98 overs weather permitting, never mind the over rates – needing eight wickets before they could get to bat and knock off the runs conceded plus the 32 India were in the clear at the end of day five. They managed to take a wicket every five-and-a-half overs with precise planning and execution of those plans by a relentless attack.
A target of 139 in 53 overs wasn't exactly a cake walk: the previous three innings had gone at 2.35, 2.5 and 2.32 an over, and India were not laying anything on the platter. By the time R Ashwin took out both the openers, they had managed just 44 in 17.2 overs. A lesser batting unit might even have taken a risk here and given India a window, but the old firm of Ross Taylor and Kane Williamson took them home with a calm yet urgent and unbeaten partnership of 96 in 28.3 overs.
Full report to follow