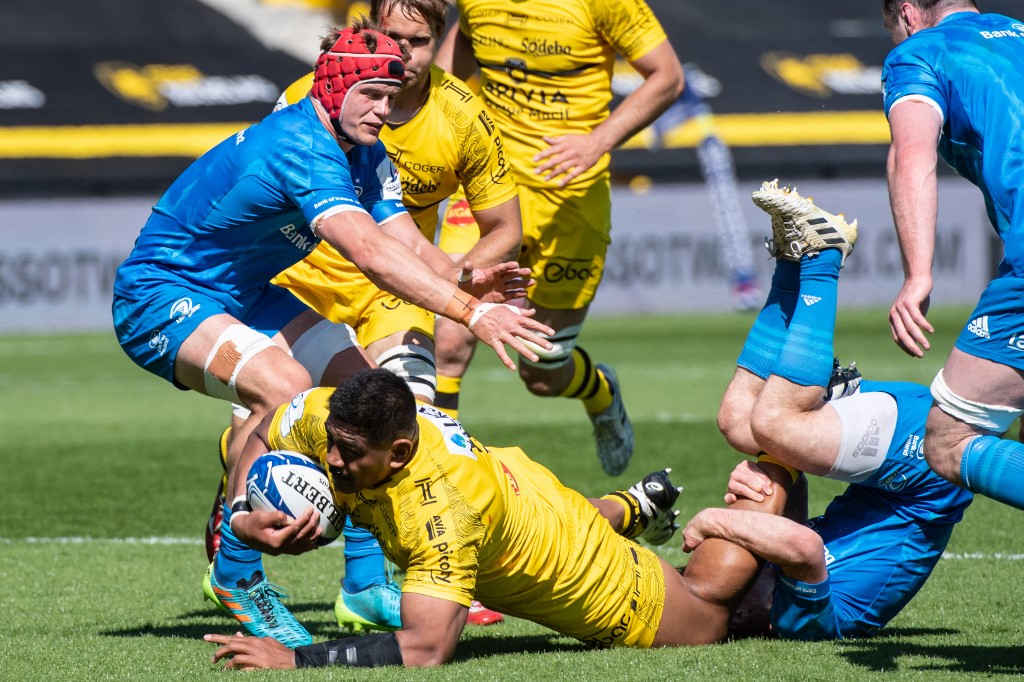 Le mete e le migliori azioni della partita di domenica, che ha visto i francesi accedere alla loro prima finale
È stato il risultato clamoroso del fine settimana di Champions Cup: il Leinster è finito eliminato grazie a una maestosa prestazione di La Rochelle in una semifinale lunga, densa, combattuta.
Com'era atteso, la gara è stata estremamente fisica e proprio nello scontro fisico si è risolta, con i francesi capaci di innestare una marcia in più nella seconda parte dell'incontro mentre le energie degli irlandesi andavano svanendo.
Gli highlights di La Rochelle-Leinster
Dopo la meta inziale di Tadhg Furlong, La Rochelle è riuscita a tenere botta grazie al piede preciso di Ihaia West, che l'ha tenuta a galla per tutto il primo tempo, quello meglio interpretato dagli irlandesi e chiuso sul 12-13.
Nella ripresa la riscossa non è arrivata subito, ma i gialloneri hanno saputo sgretolare l'opposizione con pazienza e fiducia nei propri mezzi.
Per i padroni di casa, trionfatori per 32-23, grandissima prestazione del monumentale man of the match Will Skelton, coadiuvato dalla solita solidità di Gregory Alldritt e dalle brucianti accelerazioni di Dyllin Leyds.
Leggi anche: La Francia sul tetto d'Europa: tre finaliste su quattro nelle coppe europee
Per essere sempre aggiornato sulle nostre news metti il tuo like alla pagina Facebook di OnRugby e/o iscriviti al nostro canale Telegram. Per studiare, ripassare o verificare il regolamento del gioco del rugby, invece, clicca qui.
onrugby.it © riproduzione riservata