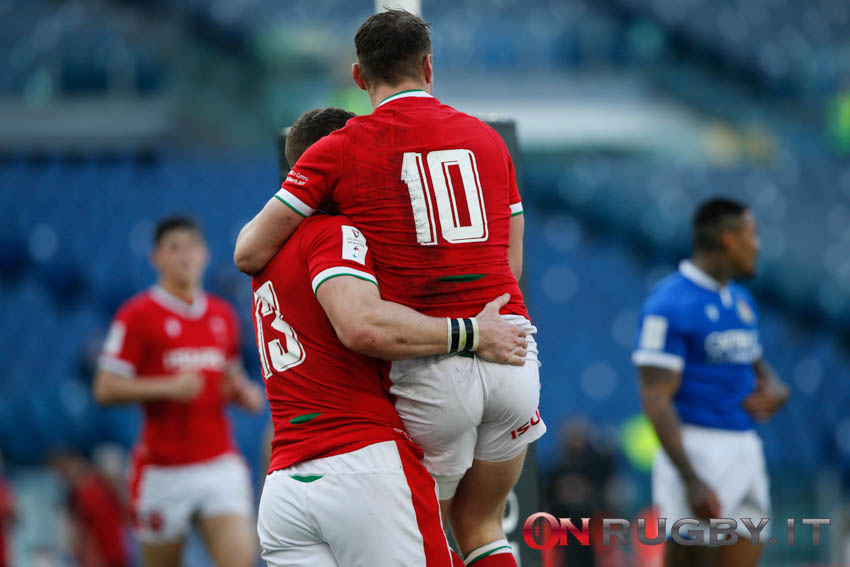 Wayne Pivac è pronto a riabbracciare una pedina strategica fra i trequarti
Un video postato sui suoi canali social nel quale fa vedere di essere tornato a calciare. Cosi Gareth Anscombe, apertura degli Ospreys e della nazionale gallese (con cui vanta 27 caps), annuncia a Ovalia il suo "comeback" a 645 giorni di distanza dal terribile infortunio al legamento crociato; capitatogli nel corso del warm-up Test Match della Coppa del Mondo 2019 contro l'Inghilterra.
Galles: vicino il rientro di un giocatore internazionale dopo 645 giorni di assenza
So grateful to be back doing what I love. Finally allowed to Goal kick 😁 @ospreys pic.twitter.com/db8TttNG9O

— Gareth Anscombe (@Gareth_Anscombe) May 15, 2021
Trent'anni appena compiuti, Gareth Anscombe potrebbe tornare nel giro della nazionale fra qualche mese – in corrispondenza dei Test Match di novembre 2021 – tanto che il ct del Galles Wayne Pivac si è così espresso sulla notizia: "Sono e siamo fiduciosi sul fatto che possa tornare in piena efficienza. Lo staff che lo sta monitorando e che si sta prendendo cura di lui è fatto di eccellenze e questo mi lascia molto tranquillo da quel punto di vista: l'ho sentito qualche giorno fa, era molto determinato nel voler superare gli ultimi ostacoli per tornare a far parte del gioco".
Per essere sempre aggiornato sulle nostre news metti il tuo like alla pagina Facebook di OnRugby e/o iscriviti al nostro canale Telegram. Clicca qui, invece, se vuoi saperne di più sulle regole del gioco del Rugby.
onrugby.it © riproduzione riservata