The 8 Best Kajabi Alternatives in 2020 (and What's Right for You)
Before knowing the alternatives of kajabi let us understand what kajabi is. Kajabi is a software in which you can see your business products, community and marketing. It also gives you the opportunity to access your website. 
Kajabi is a platform where you can launch your product and customize the price, delivery and packaging. You can also upload your content. 
By using this tool you can create a course and do marketing for that.The kajabi software includes products, websites, email, payments, pipelines, analytics, people and mobile.
The pricing of kajabi is about a starting price of 119 dollars per month. So due to the heavy pricing you may be considering alternatives to try. So these are the alternatives.
Systeme.io :  
It is a platform similar to kajabi the cost of this software or tool is starting from 27$. By this tool you can carry on your online business easily. In systeme you can build a sales funnel in 30 seconds. 
    The features of system is
 #  setup email campaign. There are unlimited emails for each account.
#   For payment options you can connect paypal or stripe.
#   You can build a blog in few clicks to drive traffic and leads. 
#   You can create an affiliate program to drive the leads. 
    Source link : https://systeme.io/features
2. Thinkific.com :
It is a platform where you can create the online courses and get marketing for the course. If you want to earn money through courses then thinkific (Kajabi Alternatives) is platform where you can do that very easily. By thinkific you can join experts, speakers, trainers, thinkers etc. so that your courses may be sold easily. 
You can do a free trial and check.  You can also sell the courses. This site is more specific about education. 
The pricing of the thinkific starts from 39$. 
Thinkific is used by 50,000 creators to educate about 25 million people.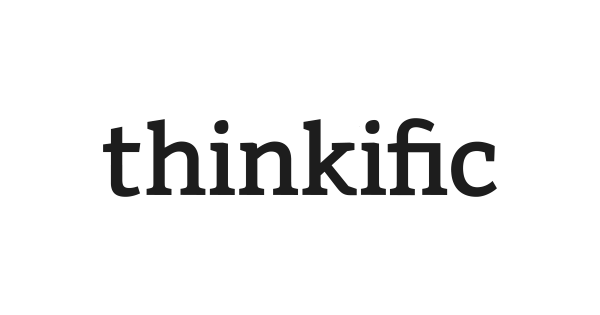 The important feature of thinkific is you can customize your course or digital product  easily. 
For more details you can visit the site https://www.thinkific.com/pricing/
3. Teachable.com :
It is a platform to create and sell courses. This website tool is more specific on teaching courses. In a basic plan of 29$ you can create and sell content but there is a transaction fee of 5%. Use the domain of teachable.com to connect to our own. It is easy to teach your audience with teachable (Kajabi Alternatives)
You can integrate third party software to create the course. It is a time saver tool to create content and course. 
The customer service of teachable is good. The trial version is also provided to know how teachable tool works.   
To know more about teachable features visit https://teachable.com/
4. Kartra :
kartara is a online platform to create funnel and online courses. Kartra is a tool where you can create a content which would be more appealing to consumers. If you want to create content, do email marketing, sales funnel, create landing pages, contacts etc. that are needed for businesses than kartra is a great platform. 
Kartra is a platform which gives some serious competition to kajabi.
If you are worried about how to do marketing for the online course and how to create customer consuming content then kartra is one. 
Kartra is economical than other online course creating platforms. Kartra tool monitors your affiliate marketing program and gives you the result of your affiliate program. 
You can create separate emailing list created for affiliate program. 
To know more visit official website : https://home.kartra.com/             
5. Learn dash :
Learn dash is a kind of learning management system used in wordpress as a plugin. Learn dash is trusted plugin among teachers, managers, companies, entrepreneurs, training organizations and universities. 
Learn dash enables you to create content in organised manner like course as topic, subject as sub topic and lessons as minor topic. 
The pricing of learndash varies from 159$ to 329$ it may be more costlier than kajabi. But you can consider lerndash for more easiness.
To know more visit official website of learndash :https://www.learndash.com/
6. Mighty Network :
Mighty network is a way of building a community driven enterprise. Mighty network is a type of social media platform. In mighty network you can host discussions, funnel, webinars. You can host your blog post.
7. Podia :
Podia is a online platform where you can sell online courses, downloads, and webinars without the technical knowledge of softwares. 
Podia gives you easy access to your courses and you can customize it. In podia you can sell audio books, videos, text, pdf's etc. By giving option to purchase downloads you can earn money. 
In podia you can make membership plans by which you can give specific posts and content to specific members of your community. You can keep different prices for different courses. Many courses can be created in podia software tool. It can be good kabaji alternative which you like. 
For more details visit   https://www.podia.com/

8.  Click funnels :
click funnel is a high converting sales and marketing funnel.  In click funnels you can create landing pages and email integration. 
The features of click funnels software is : 
One click upsell 

Email and facebook marketing is provided.

Access to anything in one simple dashboard.

Ability to create beautiful pages and funnel which can be converted in traffic which leads to sales of your product. 
There are 150,000 users of this software tool. Till now 8 million funnels are launched. 
For more details visit official website : https://www.clickfunnels.com/